The Best Way to Buy Carpet
As more and more retail carpet stores continue to fade away or go out of business, more educated consumers are finding that the best way to buy carpet is from a
shop at home carpet dealer
. Many factors contribute to this change in buying trend.
Being able to see and touch the different selections in the comfort of your own home makes the buying process much easier and without any pressure. You can easily match different styles and colors with the interior of your home.
Without the large overhead expenses that comes along with a supersized retail store, most consumers are able to save money by shopping from home. The cost of operating a large box store or showroom filled with dozens hourly clerks and employees, is much higher than the cost of operating a home shopping service. This allows the shop at home consumer to get a much better bang for the buck in most cases.
The Types of Carpet we Install
Textured Carpets

The inviting look of cut pile textured carpet adds warmth and interest to any decor. The Carpet Guys have a wide selection of beautiful textures to dress up any part of your home.

Plush Carpet

The look and feel of absolute luxury. Plush carpets offer a more formal look and feel to a room and are able to look good with just about any type of decor. Plush Carpets come in both solid or flecked colors and can add style and beauty to any room in your home.
Also knowns as California Berber, a tightly twisted Frieze can provide a spectacular look of quality and casual styling. The Carpet Guys Friezes add definite flair and personality to any room. Most Frieze carpets have a lose and casual texture as well as a mild to busy fleck making it a great choice for today's active families. Frieze carpets are made both short and shaggy and usually require far less maintence and are more forgiving to most common household spills or mishaps.
Attractive in cozy earth tones and textures. Berber carpeting is hardwearing and durable for high traffic areas. Long lasting, durable and also stylish, Berber carpet from The Carpet Guys can be a great pick in some of the most demanding households.

Looped Carpeting

Dense, multi-leveled styles creates extra interest underfoot. The Carpet Guys loop carpeting is available in the most sought-after multi-colored looks.
We carry all of the best name brand carpeting on the market. We even offer the new green earth-friendly carpets made of recycled materials to help protect our environment. The brands we carry include Shaw Carpet, Phenix, TufTex, Carpets by Mohawk, DuPont Stain Master, Vision Carpet Mills, Savannah Carpets, and many other top brand name carpets. We also offer several stain resistant carpets by Mohawk SmartStrand as well as carpets treated with 3M ScotchGuard.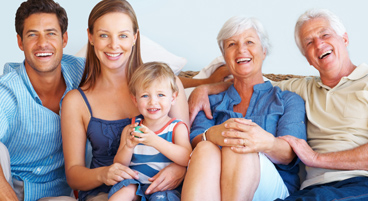 Find Carpet Brands: Carpet Flooring Experts
The many carpet selections supplied by THE CARPET GUYS, offers homeowners comfort, warmth and softness. As a result, carpet is quieter than any kind of flooring on the market. We would like to show you how today's carpet textures, styles and colors blend well with any type of home decor. With The Carpet Guys, you can always find a carpet that will enrich any interior setting, giving you years of satisfaction and pleasure. We proudly serve all of Oakland, Wayne, Macomb Counties and the entire Metro Detroit Area. Click on the Contact button above to set up your FREE in-home consultation with one of our designers who can come to your home with an array of carpet samples to assist you in finding the perfect fit for your home.