The Advantages Of Air Duct Cleaning
The benefits that air duct cleaning provides for a home are essential for proper healthy living. It is not easy to look into the air ducts of your home, so knowing if they are clean and working at an efficient level is hard to do. Dirty air ducts are notorious for pumping out all kinds of dust and dirt which not only pollutes the air you breathe, but also the carpet you have installed in your home. Air duct cleaning is essential to protect your home from unclean air.
When a home undergoes air vent cleaning, there are a lot of dangers that are reduced. Dirty air vents push out a lot of dirt which in turn fall onto the flooring. It is said that an average home with about six rooms can develop over forty pounds of dust build up. Considering the fact that over forty thousand dust mites can live in a single ounce of dust, this is a major cause for concern. These particles that fill up the home contain many different kinds of bacteria, mold, and fungi. As people begin to move through out the home, these particles are kicked up into the air and enter the lungs of the family living there. For families who have people with asthma, allergies, or other breathing issues, this can create a terrible living space for those members. Air duct cleaning can efficiently remove this problem from occurring.
Why Is Air Vent Cleaning Needed?
As stated above, it is pretty tricky to get a good look at your air ducts. This means that is hard to tell what condition your air ducts are in, so you may not realize that air vent cleaning is needed. Air vents are known to accumulate all kinds of things in them including:
Mold, mildew, and fungi
Dead animals such as small rodents and insects
Clogging due to excessive amounts of dust and other debris
If you have a visual inspection happen and your air ducts meet any of this criteria, air duct cleaning is something you should definitely consider. To help prevent these issues from occurring, make sure that the filters used for the heating and cooling are in proper working order.
Don't Forget Those Dryer Vents!
These little vents are typically overlooked, but dryer vent cleaning is also of the utmost importance. Dryer vent cleaning not only promotes healthy living, but also saves you from certain disaster and saves energy. Some of the benefits of dryer vent cleaning are as follows:
Allergen reduction
Prevention of fire hazards
Reduction of blockage of dust and debris
Lowers energy consumption
To see if you need dryer vent cleaning, make sure to pay attention to the sides of the vent and look for dark coloration. If the covers are saturated with dust and debris, dryer vent cleaning may be needed. The temperature may also fluctuate due to the build up of dust. Keep an eye out for that as well.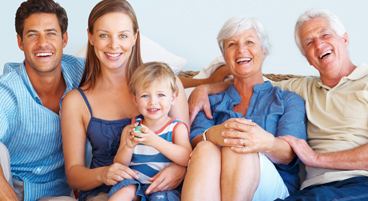 Live Happy, Be Healthy
The Carpet Guys are all about a happy and healthy living space, and we want to provide this for our customers. The air duct cleaning you will receive from us is of the professional level. We will do whatever it takes to clean your air vents efficiently and help promote a healthy and happy living space for your home. If you are ready to protect your home, contact us today.