Looped Carpeting
In the flooring industry, Looped Carpet was rarely used in homes until the popularity of sub category looped carpets began to rise. Looped style carpets has offered some of the best durability and performance of any carpet type. As the name implies, this style of carpet uses a combination of cut and looped fibers to create multiple designs and patterns. The fibers used for looped carpet are great for not only performance and durability, but they also provide a nice barrier for spills and stains.
Looped carpet comes in some of the most sought after colors, allowing to match almost any decor in any room. If you are the type of person who likes to color coordinate, the style and colors looped carpet has to offer is a great opportunity for you.
Types Of Looped Carpeting
When you are shopping for new carpet, three distinct categories of looped carpet should be taken into consideration. Each type comes with it's own set if benefits. These categories consist of Level Loop, Textured Loop, and Multi-level Loop.
Level Looped carpet is more commonly found in commercial environments. This type of looped carpet has loops that are cut at the same level. Level loop offers a nice sense of comfort and a smooth surface. And due to lower density construction, the loops may be dispersed farther apart providing a nice illusion of texture.
Textured Looped carpet offers a slight difference in loop height and texture in patterns. The increase in loop size is to heighten visibility of texture. These loops represent a good portion of residential loop pile products and they provide beautiful carpet installations.
Multi-level Looped carpet is similar to the textured loop. The only difference is that the height variations are far more dramatic providing a deep and easily visible pattern with or without the color enhancements.
There a many different factors that come into play when you are making a decision on new carpeting. And figuring out which type of carpeting fits your home must be thought through carefully. Looped carpeting is a great choice of carpet when you are looking to add a nice flair to your home.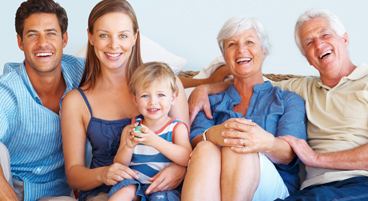 If you are considering the option of getting new carpeting installed, be sure to get installation from The Carpet Guys. We will help you find out what carpet matches your home the best and give you the satisfaction you deserve. Take advantage of our free in-home estimate and get great carpet installation today.