Plush Carpet - Pros and Cons
When deciding to install new carpet in your home, there are a few things to consider. The first is what kind of carpet you desire to have in your home, plush carpet may be the right selection for your room, but remember that carpet is not just carpet. There are many different kinds of plush carpets as well as colors. Plush carpeting is a very common and very loved style of carpet for many reasons. Though, like with any kind of carpet, it has pros and cons that you should be aware of before deciding to purchase this particular style of carpet.
Pro's: Why you Should Install Plush Carpeting
Plush carpet is among one of the warm and inviting carpets available. The look and feel of absolute luxury. Plush carpets offer a more formal look and feel to a room and are able to look good with just about any type of decor. Plush carpets come in both solid and flecked colors and can add style and beauty to any room in your home. There are a few other advantages to having plush carpet as well.
It is more comfortable to walk on.
It is soft and inviting to bare feet.
It is perfect for a room of the home where time is spent on the floor.
Plush carpet creates a finishing touch on a rooms decor.
Plsuh carpet is more dense, giving it a longer life than most other carpets.
Con's: Why you Shouldn't Install Plush Carpets
Though plush carpet is very elegant, warm and inviting, it comes with a few disadvantages that one should be aware of when deciding to purchase it.
Plush tends to show foot prints and vaccum marks.
It takes more time and care when vaccumming than low pile carpet would.
Because the pile is twisted and loose, stains soak in much quicker than low pile carpet.
Stains must be treated IMMEDIATELY to have any chance of removal.
Though plush carpets tend to stain easier, this can be avoided by putting it in rooms with minimum spillage possibility. Many plush carpets may also come with a special stain guard or spill protection such as 3M ScotchGuard or StainMaster which will make the carpet much easier to clean and more stain resistant than most other plush fibers. Plush is one of the most beautiful and inviting carpets on the market.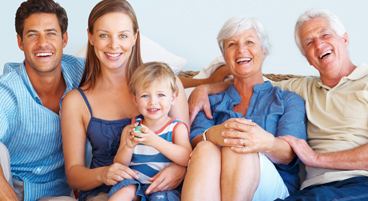 Free Estimates & Lifetime Installation Warranty!
The Carpet Guys offer free estimates and measuring if needed, and carry a lifetime installation warranty. The Carpet Guys strive to provide customers with the most reliable information possible. If you have any questions or concerns when making the decision of which carpet is best for you, your family and your home, feel free to contact us. We are here to give you great carpet at great prices and help you make a fully aware, and very educated decision when furnishing your home. We look forward to serving you.