About Us - The Carpet Guys
Joe Zago, owner and founder of The Carpet Guys, has spent nearly his entire adult life working in the carpet and flooring industry for some of the biggest names in the business. Along the way, he learned a key principle that he continues to practice to this day—your customers don't care how much you know until they know how much you care. With that in mind, Joe set out to do something not many people do, not to just do the job, but to do the job right.
With big-box retailers and small carpet shops alike cutting corners to make a buck in a struggling economy, Joe knew it was a great time to give people what they really wanted—confidence and peace of mind. The Carpet Guys gives customers absolute confidence in their investment by going above and beyond what any other local company does for its clients.
The Carpet Guys bring the showroom directly to the customer's front door so homeowners can see exactly how their new carpet or flooring will look in their own home, next to their own furniture and under the lighting that will illuminate their new flooring for years to come.
The Carpet Guys stock truckloads of durable, medium-to-high-end products with excellent wear warranties in a variety of textures, colors and styles from the leading manufacturers in the flooring industry. While most of our competitors only guarantee the quality of their subcontractor's work for thirty-to-ninety days, or offer optional extended warranty plans at rates of roughly twenty percent of the overall price, we back our craftsmanship for the length of time that our customers own their home. Our crews work solely for us, and we feel that by holding our installers to a higher level of accountability, we ensure our valued customers will receive the utmost standard of excellence on all of our installations. These highly skilled tradesmen are the best in metro Detroit, and that is why we have the confidence to stand behind the quality of their craftsmanship for the length of the time our customers own their homes. Our pledge is to do the job right the first time around, while still providing competitive pricing and superb customer service.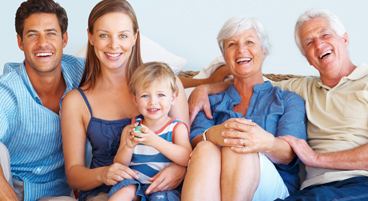 About My Carpet Guys Online
We at The Carpet Guys take great pride in having been voted "Best of the Best" for four consecutive years by the readers of the Macomb Daily, and our A rating with the Better Business Bureau is proof positive that each day we become even better at what we do. Our goal is to create a stress-free buying experience for our customers, and we would be truly honored to earn your business. To schedule an appointment with The Carpet Guys, simply click the "Contact" button above, provide us with your name, phone number and email address, and let us know what kind of flooring options you would like to explore for your home. One of our Customer Service Representatives will contact you shortly to schedule your free, no obligation, in-home consultation with one of our professional Design Consultants.