Get an Entire House of Flooring for Cheap!
Buying new carpet is not always the cheapest purchase, we get that. Having to come up with what could be thousands of dollars to simply pay for new flooring can be quite painful to your pocketbook. People looking for a cheap flooring option can buy new carpet without the big up-front expense, like paying with cash or check. If you want a deal on new carpet, let's see how cheap we can get the price for you!
You can have new carpet installed very cheaply in your home today. Our easy monthly payments start at $95.00/mo for an entire house of carpet! That is like spending two dollars a day. Ask yourself "What do I spend two dollars on every day? Coffee?" How about installing carpet for the whole home! That's right, we mean you can replace your entire home with brand new carpet for $95.00/mo. How cool, right?
Save Cash with Cheap Financing Options!
Imagine if you only had to pay $95.00/mo vs $800-$5,000+ now to replace your flooring. Don't spend all of your hard earned cash on new carpet, ask about our interest free carpet financing options and spend your cash on all of the other investments you may have been planning, such as:
The vacation your family has been dreaming of.
Build up a child's college fund. We all know how expensive college is.
In need of any other home renovations? Get those taken care of as well.
Or better yet, start a retirement plan! anything is possible with a liquid asset
Not only will you be able to save your cash with this, but you will also be provided a healthier environment in your home. New carpeting not only looks good, but it gets rid of the allergens that built up in the old existing flooring. Buying new carpeting does not have to be complicated. We are aware of the stresses that can come with buying new carpet. Let us make it easier for you.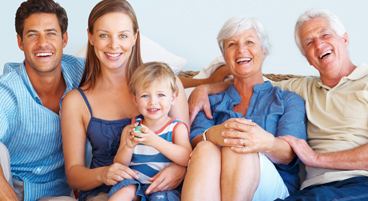 Be Happy, Live Healthy
Here at The Carpet Guys, we believe that everyone should be able to experience the joys of fresh and new flooring. You will not find deals like this anywhere else, so take advantage of it right away. If you are interested in having new carpet installed in your home today, consider our carpet financing program. Get ready to live happy, healthy, and comfortably. Buying new carpeting just got a whole lot easier.